For the Love of Adventure
Let the adventure begin, strap yourself in for a heart-racing, adrenaline-fuelled, seriously fun Port Stephens adventure. We think you'll love it! This guide provides a must do list of the perfect playground for an adventurous spirit. Life is, after all, one big adventure!
For the Love of Nature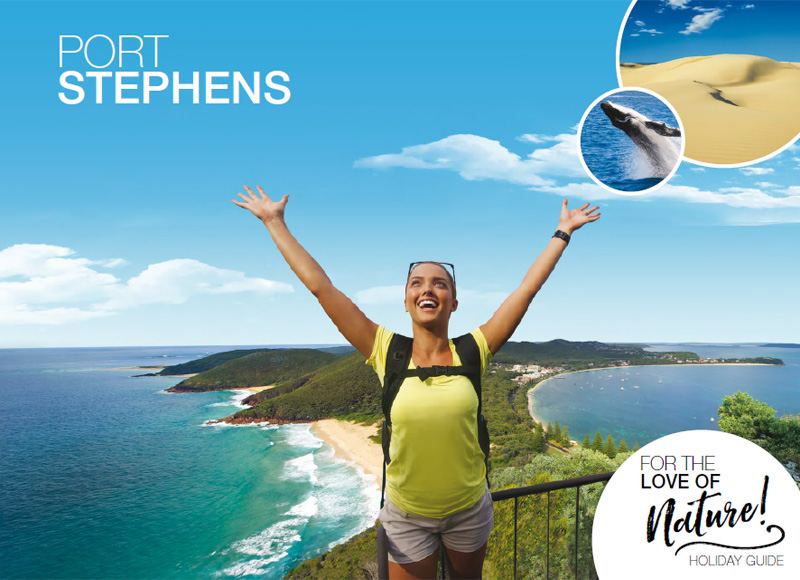 This guide highlights just some of the very best of Mother Nature in Port Stephens. Blessed with 26 beaches, the largest sand dunes in the southern hemisphere, Great Lakes Marine Park and a National Park encompassing 42,000 hectares of Worimi Conservation Lands.
If you love sparkling waterways, pristine beaches, whales, dolphins, bushwalking, cycling, kayaking, sailing, golf, cafes, parasailing, fine dining, shopping, fresh produce, wineries, breweries, sliding down sand dunes, quad-biking, horse riding, waterfront dining, spectacular sunsets and friendly people…. 
then you're going to love Port Stephens!
Like most Australians, you probably have a maximum of 20 days of paid leave each year. We'll tell you the best times to take those days off so you end up with over 50 days of holidays next year.
There are so many things to see and do in Port Stephens. Of course, there are our obvious natural stunners - the beaches, the waterways, the dunes, the whales, the dolphins - but our holiday destination provides visitors with so many activities, attractions and tours that you may have to extend your stay to experience them all.