For the Love of Adventure
Let the adventure begin, strap yourself in for a heart-racing, adrenaline-fuelled, seriously fun Port Stephens adventure. We think you'll love it! This guide provides a must do list of the perfect playground for an adventurous spirit. Life is, after all, one big adventure!
For the Love of Nature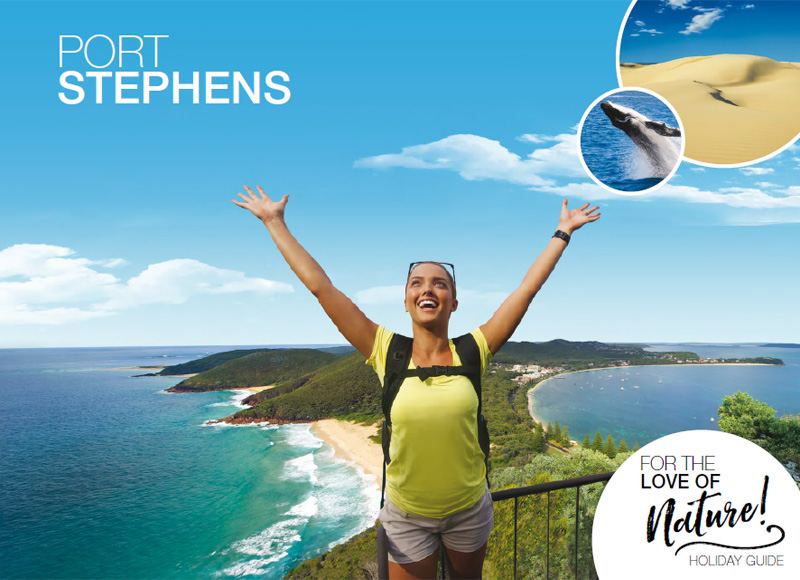 This guide highlights just some of the very best of Mother Nature in Port Stephens. Blessed with 26 beaches, the largest sand dunes in the southern hemisphere, Great Lakes Marine Park and a National Park encompassing 42,000 hectares of Worimi Conservation Lands.